ARIZONA PRIVATE INVESTIGATORS, LLC

(Arizona)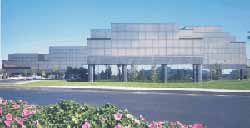 ARIZONA PRIVATE INVESTIGATORS, LLC - Arizona Private Investigator
ARIZONA PRIVATE INVESTIGATORS, LLC is a licensed and bonded Private Investigation Agency specializing in all phases of Investigative Services. Our hi-tech surveillance and undercover operation capabilities in domestic, civil, criminal, insurance fraud and business matters set us apart from your typical Investigative Company.


Our focus and mission is to provide our clients with the best possible service, quick responsiveness and results. We pride ourselves with providing these services in the most professional and discrete manner possible.
Rick Barkett, Chief Investigator - Director of Operations and Don McGuire, Certified Specialist in Electronic Countermeasures and Associate Senior Investigator are both former Los Angeles Police Officers, having over 40 years of combined experience in Law Enforcement, and Private Investigative work. They are both totally dedicated to their roles as Private Investigators and focused on obtaining maximum results.
** LET US KNOW YOU FOUND US HERE ON SIGNS OF A CHEATER
Please feel free to contact our office to discuss your problem (Free initial Consultation).
Toll Free
800.852.5504
www.arizona-private-investigators.com
Customer Support:
info@rbinvestigations.com