Daniel Goldberg, Ph.D. - Princeton, New Jersey Infidelity Counselor

(New Jersey)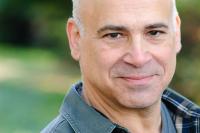 Dr. Daniel Goldberg - Qualified New Jersey Infidelity Counselor
Daniel Goldberg, Ph.D. - Princeton, New Jersey Infidelity Counselor


Dr. Daniel Goldberg is a licensed psychologist (NJ #2059) specializing in individual, couples, and adolescent therapy, and for over 25 years, he has maintained a private practice in Princeton, NJ. He is a Field Supervisor helping to train psychology graduate students at GSSAP, Rutgers. He is Director of the New Jersey Couples Therapy Training Program, a division of CPPNJ.
He has taught courses on psychotherapy with adolescents, couples therapy, love, and the foundations of Freud. In his leisure time, he is also an active amateur photographer and participates in juried shows in the NJ/PA area.
Previously, he was as Assistant Professor at Jefferson Medical College in Philadelphia for five years. During that time, he completed the book Contemporary Marriage: Special Topics in Couples Therapy (Dorsey Press, 1985).
In addition, Dr. Goldberg has presented at National conferences and to general audiences speaking on the topics of sexuality and desire deficits, diagnosing adolescent problems, the key challenges in couple relatonships, and addictive processes. He has consulted with the Partnership for a Drug Free America.
Education
Tufts University, BA, 1971
New York University, Ph.D., 1981
NIMH Post-Doctoral Fellowship, SUNY at Stony Brook, under Dr. Joseph LoPiccolo
License, Certifications & Awards
New Jersey Licensed Psychologist #2059
Certified Imago Relationshp Therapist
Diplomate & Certified Sex Therapist, AASECT, and Member, Diplomate Status Committee
Additional Training
Center for Family Learning, family therapy training & member, Marital Project
CPPNJ, completed training in psychoanalysis and psychoanalytic psychotherapy
Imago Relationship Therapy
Ongoing seminar, Jungian psychology
EMDR, Level 1
Contact Info:
Dr. Daniel, Goldberg
Therapist and Counselor
(609) 683-8000
601 Ewing St., Suite C-9
Princeton, NJ 07042
website
: www.drdanielgoldberg.com
email
: dcgphd@yahoo.com