Florida's Finest Investigations, LLC
by Dave Bergum
(Port St Lucie, FL, USA)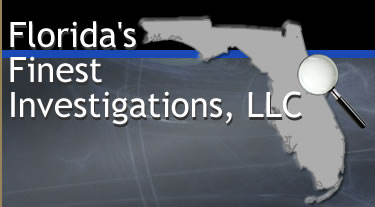 Port St Lucie Private Investigator
Florida's Finest Investigations, LLC is a licensed and insured, full service private investigations agency.


We provide services to human resource divisions, attorneys, insurance firms, business owners, corporations, and the general public.
We are based in Port St Lucie and handle cases anywhere from southeast Florida to Orlando, but depending on the case we are available across the entire state.
Port St Lucie Private Investigator
Call us at 772-871-2772