she told me it all
by Faith Shelton
(Van Buren Ar)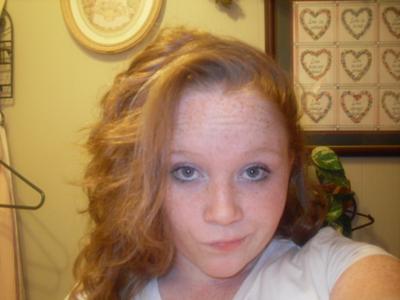 this is me
you told me that you loved me


and that i was forever yours
i stayed away from all my friends
and gave you all my time
i wanted us to work out
i wanted to feel this so called love
but when she told me about you and her
i wanted to just scream
how could you do this to us
how could you do this to me!
you said you knew how it felt to be hurt
and you would never put me through that pain
but you lied to me
and i definetly am ashamed
i thought i was your all
but i always wondered in tha back of my mind
if you were messaging some other girl
while you made me smile
i told you that i loved you
and to me you said the same
but when she told me that you said the same to her
i thought i was to blame
she messaged me and said leave him alone he is all mine
and when i asked you about it you called her a weird crazy bitch and i wondered if you said the same about me
I dont know what ot believe now
but i know it hurts deep down inside
And i try and try to ignore you
but everytime you text me it makes me want to cry
the last time i got hurt
i said it would never happen again
it took me so long to forget about it
and then one day i finally did
because you told me i was your future
that i would be your wife and have your kids
so i thought you were the one for real
and i learn today your not
so no i cannot hate you
i love you way to much
but im terribly upset with you
and right now i want a break
i can never be with you again i promised my self that
because i told myself im better than that
and guys like you dont deserve me
so just leave me alone
and let me heal in peace
if i know you were telling the truth you will leave me alone
and if you leave me alone it will be to late.
you should have never associated yourself with her
then she couldnt have made up this lie..
so i dont know if your telling the truth
but if you would talk to her then why should i believe nothing happened