BUNNYFOO
by BRIDGET
(ODESSA)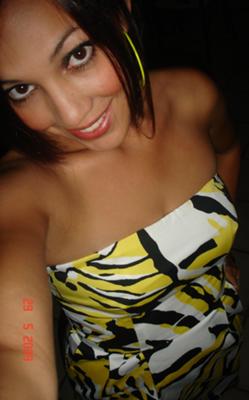 I FOUND OUT LAST WEEK THAT MY HUSBAND, THE FATHER OF MY 2 BEAUTIFUL LITTLE GIRLS HAS BEEN HAVING AN AFFAIR WITH A NURSE HE WORKS WITH FOR 2 MONTHS!


SHE IS ALSO MARRIED WITH 2 SMALL CHILDREN!! OMG! THE NIGHT I FOUND OUT HIS CELL PHONE WAS BEEPING, IT WAS GOING DEAD! HE WAS PASSED OUT SO I GOT UP TO TURN IT OFF, WHEN I HAD HIS PHONE IN MY HAND SOMETHING TOLD ME TO LOOK IN HIS INBOX, SO I DID & THERE IT WAS A TXT MESSAGE FROM A WOMAN SAYING SHE MISSED HIM & LOVED HIM BUT COULDNT TALK RIGHT NOW B/C HER HUSBAND WAS HOME!!
NEEDLESS TO SAY HE ENDED UP WITH A FAT LIP & BLACK EYE!! IM SO ANGRY.................I HAVE BEEN ON A MISSION TRYIN TO FIND MY HUSBANDS LOVERS HUSBAND (WHAT DRAMA?) SO I CAN REVEAL TO HIM WHAT HAS BEEN GOING ON. MAYBE ITS NOT RIGHT, BUT I THINK HE HAS TO KNOW.
PEOPLE SHOULDNT BE LIED TO. AS OF NOW MY HUSBAND IS LIVING OUT OF HIS CAR & MY DAUGHTERS ARE COMPLETELY DEVISTATED, THEY DONT UNDERSTAND WHY THEIR DADDY CANT LIVE WITH US( RIGHT NOW THEY ARE TOO YOUNG TO HAVE THE WHOLE STORY EXPLAINED TO THEM.
PLUS THE WORST PART IS I STILL WANT HIM!!!!! OR DO I? I DONT KNOW IF ITS THE COMPETITION THAT MAKES ME WANT HIM, OR THE COMFORT, THE CHILDREN, LOVE, JEALOUSY OR DENIAL.
MAYBE I DONT HAVE ENOUGH SELF WORTH, I MEAN WHO WOULD WANT SOME ONE WHO SAYS THEY LOVE YOU & GOES BEHIND YOUR BACK & HAS SEX WITH SOME ONE ELSES WIFE & TELLS HER HE LOVES HER!!?
I NEED HELP-