Signs of a Cheating Spouse Forum
Welcome to our Signs of a Cheating Spouse Forum. There are countless signs of cheating husbands and wives that are left behind, that you may pick up on if you are paying attention.

There are the obvious ones such as lipstick on the collar, or a phone number left in his pants after a night out with the guys.
There are also subtle signs such as strange body language when asked a specific question or even the lack of "eye contact" when the questions get tough.
The Signs of Cheating Spouse Forum is here for you to ask the tough questions to others that may have already experienced what you are about to confront.
The idea is that you may get your answer by browsing the comments left by others.  They are here willing to help you through your hard times. 
Our Cheating Spouse forum is filled with valuable submissions by others that are facing the same situations as you are. Everyone is invited to join in. You don't need a member login, or even have to go through a registration process.
It's free, fun, and easy to do!
You can join in with your questions or comments on anything related to a cheating spouse or partner.
Want To Know Who's Calling Your Spouse?

Enter Cellphone Number and Search Now!
Come on in, let's join together to solve our problems. The idea here is to help and be helped. The more the merrier!
Simply fill out the form below or scroll down to see what others have commented on already.
Signs of Cheating Spouse Help Line
Have a question, tip or personal story related to
a Cheating Spouse? Share it with our readers! Everyone is invited to join in, it's free, fun, and easy. Simply enter your question or story in the form below. Or scroll down to comment on what others have shared.


What Other Visitors Have Said
Click below to see contributions from other visitors to this page...

Follow Your Post on Twitter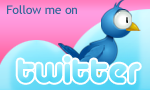 Here are some more signs of a cheating spouse that you should know. 
His stories aren't making sense. This is because he will make up a story at that time and for the moment not realizing that the date or times don't add up.


He will sometimes forget what he told 3 days ago. So make a mental note and ask again casually in 3 days. Work will seem to pop up a lot to cover time lapses. This is classic. I was the hardest working man when I was cheating!
He doesn't invite you around his friends, company events, and other social activities. Is he cheating at work? It can be worse than a nightclub. There will probably be less of a chance that he is cheating at a night club.


You get that gut feeling that tells you he's cheating on you. Things just aren't adding up. You all of sudden feel the need to go through his belongings almost expecting to find something.


Unusual mood swings. These are one of many signs of cheating men that is caused by the internal conflict and struggle that you man is going through during his time of infidelity.


When you question your man he gets very defensive. He might even get mad at you to throw you off. He is hoping that you will put your thoughts of infidelity to rest if you are afraid to ask about it.


You are feeling that dis-connected feeling within your relationship. Remember that see-saw back in the school yard. When one side went up, you know where the other side was.

This is usually the same when your mate is having an affair. Many times there is a deeper problem in the relationship that would need to be fixed anyhow if you are to truly be happy. Although you are not to blame for someone stepping out on a relationship, infidelity is usually a symptom of a deeper problem.


You discover e-mail accounts that you didn't know existed. He will refuse to give you access to his email account. He's not stupid! Is he?


The sex frequency has changed! 
Be Sure to Bookmark Signs of a Cheating Spouse Forum
Return from Signs of Cheating Spouse Forum to Cheating and Infidelity