Do You Believe In Karma?
by K-
(CA)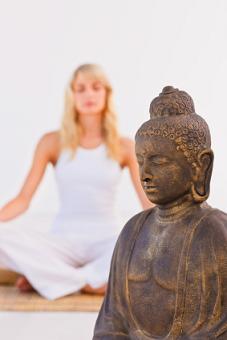 Do You Believe In Karma? Is it coming my way?
Do You Believe In Karma?


I cheated on my husband several times and I don't think I feel as bad as I should.
I think and think about it and I always seem to reach that answer that maybe I am not in love with him and just don't know how to tell him or get out of the marriage.
I always hear about Karma, and I browsed around different forums and hear alot of different things concerning my situation.
Here is a story of someone that Karma seemed to have come around..
i lived in jackson and i met this man who lived like 2 houses down from me and we met and became good friends one night i went rideing with him . note my husband was left at home i told him i was goingto walk to the store and i met this man at the mailbox and he left his wife and young child at home he told her he was goingt o a friends house well this happend like 4 times but after i did that i felt so bad i really did i used the most worse excuse in the book " my husband didnt give me attention" well i didnt see him trying to provide for me as givieng me attention . but i did stop the affair and one day me and my hubby went to walk in the park and we sat down and he asked me did you sleep with this man . i thought what should i say should i tell him the truth or keep it to myself . i told him yes i did , he just looked at me and we walked home he didnt say anything to me for the day and i noted him staying by himself and i walked in on him crying . i felt so bad i told him for the last 2 years i am sorry but here just this year i looked into his wallete and he had a womans name and number in there i was like what is this ? and he said she is just a friend ! a friend i asked i said i have alot of friends and i dont have thier numbers in my pocket. so i guess he just did what i did long ago . so just keep in mind that you will be turning him to another if he finds out and you start to love him again . i know i have been there and i am still there . god bless
I guess my concerns are twofold...how do i tell my husband...could i possibly love himm...and am I going to
have to face karma for cheating on him without remorse.
Do You Believe In Karma? Why don't I care like I should?
What do I do?
K-