Allegedly -Tiki Barber Cheated with Traci Lynn Johnson - (Traci Lynn Johnson Pictures)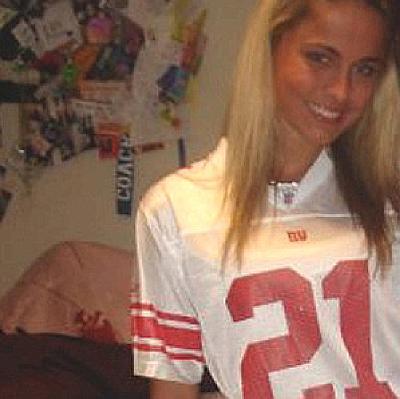 Traci Lynn Johnson Myspace picture
Well, another celebrity caught cheating. In stories circulating around the web, Tike Barber has left his pregnant wife for a 23 year old intern with NBC named Tracy or Traci (not sure of the correct spelling)

Below is an excerpt from Toppayingideas.

Apparently, Tiki Barber met Traci Lynn Johnson, 23, while working in the NBC offices in New York City. A family friend said: "We were shocked to find out that he could walk out on his wife of 11 years while she's pregnant with twins. He was with this girl in Senegal while Ginny was three months pregnant,"

Tiki had been married for 11 years to Ginny Barber.