Cheating Songs to Get You Through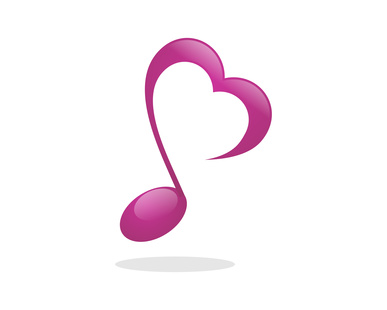 Cheating songs can help you get through rough times by letting you understand that you are not the only one dealing with a situation in which you have been betrayed.  
More importantly, it allows you to open up and release those feelings of sorrow by crying.  Your loved one cheated, but ultimately, it will be up to you to get through this difficult time.  With a good support system, good songs, and time, you will be fine.
Cheating and infidelity has hindered relationships since the beginning of time, as a result there are songs on cheating by many artists as early as music was recorded. 
"Sadness flies away on the wings of time" - Jean de La Fontaine
I've compiled a list of cheating songs to get you started in your search to find that song that hits home for you.  If you know a song about cheating or infidelity that you think should be on this list, please use the form below to let me know.
Songs on Cheating
- Pray For You – Jaron and The Long Road to Love (For John in WI)
- Before He Cheats – Carrie Underwood
- My Little Secret - X-Scape
- Friend of Mine - Kelly Price
- Secret Lover - Atlantic Starr
- In My Bed - Dru Hill
- Never Keeping Secrets – Babyface
- How Could You – Mario
- The Other Woman- Ray Parker Jr.
- The Other Woman - Changing Faces
- How can we stop - Horace Brown
- I Knew That You Were Cheating – Keith Sweat
- Unfaithful – Rihanna
-  Why Don't You Stay- Sugarland (Dawn from Columbus, OH)
- I Don't Ever Want to See You Again – Uncle Sam
- What If a Woman – Joe
- Ridin – Mya (Kelley from Youngstown, OH)
- I Heard It Through The Grapevine – Marvin Gaye
- Not Gon Cry – Mary J Blige
- Mariposa Traicionera – Mana 
- You've Been Cheatin – The Impressions
- Lips of an Angel – Hinder
- Follow Me – Uncle Kracker
- I'm Sorry – DJ Sancho
-  Found Out About You – Gin Blossoms
-  Kerosene – Miranda Lambert
-  Take A Bow – Rihanna
-  Lyin' Eyes – The Eagles
-  Bust Your Windows – Jazmine Sullivan
-  Should Have Said No – Taylor Swift
-  Last Kiss Goodbye – Hinder
-  How Could You (Take Him Home) – Eamon
-  Thinking of You – Katy Perry
-  Cheater Cheater – Joey and Rory
-  Good As I Was To You – Lorrie Morgan
-  The Thunder Rolls – Garth Brooks
-  Ruby Don't Take Your Love to Town – Kenny Rogers
-  What'cha Say – Jason Derulo
-  Forgive – Rebecca Lynn Howard
-  Sin For a Sin – Miranda Lambert
-  Hit 'Em Style – Blu Cantrell
-  How Could You – Saliva
-  If It Kills Me – Melanie Fiona
-  So Gone – Monica
-  Almost Lover – A Fine Frenzy
-  One and Only – Mariah Carey
-  What If – 112
-  Separated – Avant
-  Your Child – Mary J Blige
-  Till It Feels Like Cheating – Jewel
-  Every Face Tells a Story - Olivia Newton John 
-  All These Years - Sawyer Brown 
-  Maine Island Lovers - Okkervil River
-  Te Amo - Makano 
-  You Cheated - The Shields
-  Foolin' Around - Changing Faces 
-  Angel In Your Arms - H.O.T.
-  Long Black Veil - Johnny Cash
-  Jar of Hearts - Christina Perri 
-  Many Nights - Nicky Alrica 
-  Cheatin - Sara Evans
-  What Kind of Man Would I Be - Mint Condition
-  Questions - Tamia
-  Los Infieles - Aventura 


Here are some more Songs about Cheating
Music Cleanses the Soul
I would love to know which cheating songs helped you get over a relationship in which you were cheated on. Feel free to include your story of that special song about cheating that touched your heart.
Please submit the song that you would like to see added to this list (Please let me know if you would like your feedback shared for others to read)
Here's what others had to say about the song that got them through
Submit Your Cheating Songs In the Form Below
---
Return from Cheating Songs to Cheating and Infidelity