Hiring a Private Investigator



Hiring a private investigator may be one of the biggest decisions you will ever make concerning your relationship. There is a firm belief that if you are not ready to act accordingly based upon the results of the private investigators findings if they are for the worse, then you should save your money until you are.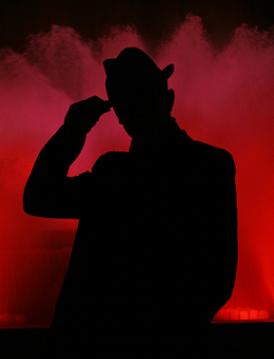 This decision is also a very tricky one because either way, the choice of hiring a private investigator stands a chance to change your relationship for the worse. If the results of the investigation turns out that your spouse is not being unfaithful, you now become the partner with things to hide.
When it comes to resolving relationship problems, talking openly with you partner is usually the best method in reaching a resolution. Unfortunately, Infidelity relationship problems are very difficult to be resolved in this manner. In most cases, the cheating partner will either cool down their cheating ways for a bit knowing that you are on to them or just continue as they were while lying to you.
It is because of this that partners are compelled to hire a private investigator. Hopefully you are not at the point in which this is the option that you have chosen. But if you are, there are tips that you should know before you do.
---


Want To Know Who's Calling Your Spouse?

Enter Cellphone Number and Search Now!
Tips and Advice for Hiring a Private Investigator.
• Before you hire a private investigator, you may want to speak to an attorney especially if you are married. There may be legal issues in the future and your attorney can guide you accordingly. They may also know a qualified private investigator that they used before.
• Ask friends or family members that you can trust about your decision as well as if they know a good private investigator to use. Word of mouth is always the best. Make sure that you are asking people you can trust.
• Make sure they have a license! They are many companies and individuals operating as Private Investigators without state licenses. Make sure you verify the status of their license. Be careful!
• Always get a contract from the private investigator that indicates what services they will be providing for you. If your uncomfortable with the contract, have an attorney review it before signing.
• Feel free to ask for references or experience information. You want to make sure you are not hiring someone that specializes in tax fraud for your infidelity case. You may even ask for reports from similar cases.
• Make sure they have liability insurance that covers any damages that may occur while on your case. Because you hired them, if any damages occur, you may be responsible if they do not have insurance coverage for liability.
• Be comfortable with the private investigator. There is nothing like human judgment, so don't feel bad if they are not the right fit for you.
• Know your budget! It can get very expensive and you should know what you are getting yourself into financially.
If you are someone that needs to know, then hiring a private investigator may be the right choice for you. The right private investigator will collect the information you need to assess your relationship.
Remember to take your time and seek professional assistance from an infidelity counselor if you are ever overwhelmed with your decisions.


"The private investigator
gave me the proof that I needed" - Samantha from Ocala, FL

Good luck and keep on, keeping on!

Want To Know Who's Calling Your Spouse?

Enter Cellphone Number and Search Now!
Return from Hiring a Private Investigator to Cheating and Infidelity