Win The Free Prize In Our "Poetic Expression #2" Contests!
Social Media Style
Express your creative side as part of our contest, or browse our entries for some good reading. It's Free! Either way you have nothing to lose!
Welcome to the Poetic Expressions #2 Contest. I received several emails from visitors that regularly contribute to the poem section of this site, requesting that we have another contest for the best poems submitted.
So here we are!
Poetic Expressions #2 - Social Media Style!
As before, the contest is going to be based on your creativity in your poems. However, for this edition there is a little twist. All entries that will be up for winning consideration must have a video included.
What? A video?
Yes, a video.
You may be creative with your video. It may b as simple as text with a voiceover, to just you sitting in front of your camera expressing your words on paper, all the way to a full sketch expressing your poem. It's all up to you!
It may not be for everyone, but certainly it won't be as difficult as you may think. If you are not familiar with the video aspect of social media then this will be just the chance to get your feet wet.
It should be fun so don't worry about not being a professional. It's my way of saying thank you for stopping by this site.
There were no sponsors on our last contest so I am leaving it open once again for anyone interested in sponsoring this contest. SPONSORS! Let's hear from YOU!
How To Enter the "Poetic Expression – Social Media Style" Contest
It's simple! Just fill out the form below sharing your own original Poem about anything to do with cheating, infidelity, adultery, affairs or anything related.
You can enter as many times as you like by submitting a new poem.
And a corresponding video!
The winner will be chosen based on creativity and originality.
So how do we add a video? It won't be as hard as you think. Follow the steps below to victory.
Steps for Contest
Write your poem


Make a corresponding video


Upload your video to a video sharing site


Grab the embed code for your video and come back to this site


Post the embed code along with your poem and you are all set!
* You will need to be 18 years of age or older to participate.
Prizes For Your "Poetic Expression"
For this contest, we will have only one winner. The chosen winner will win $100 (Hopefully Sponsor will come on board to raise prize winnings!) to be paid by Paypal.
The contest will run up until May 31st to give you time to hone your video skills. Be sure to tell your friends (send a link to your entry), family or anyone that you think has that creative side to them! It may be an easy $100 for them, or you!
Follow me on Twitter at dosborne08 to follow our updates.
Rules: The rules of the contest are simple.
If you copy and paste unoriginal work from somewhere else on the web, your entry is not valid (yes, I'll be checking!). The "Poetic Expression – Social Media Style" contest is about unique and creative expression. The poem doesn't have to be unique to you, but it does have to be in your own words. The more creative the better!


Nothing that can be considered "adult only" or "vulgar" will be posted. This is not that kind of site. :) But heartfelt words are more than welcomed! Your video should conform to this as well.
Other than that, the sky is pretty much the limit. There will be an option to upload a photo as well that goes with your poem. (Hint: Photos are a huge plus!)
Very Important! If you'd like to be in the running for a prize, you need to be sure that you don't forget to check the box for email notification "when someone comments" (on the next page after your submit your entry) after you've submitted your entry, so I'll know how to reach you with the good news if you're a winner.
If I can't contact the winners by June 7th, I will choose from the runners up. 
The contest will officially end on May 31st. And it officially starts....
...right NOW! So go ahead and give us your best "Poetic Expression"before someone else beats you to it!
Submit Your Poem About Cheating!
Self Expression is Like Chicken Soup for the Soul!

Share your Story or Poem about Cheating or Infidelity for the world to read and possibly win $100! - -- Nothing to Lose!

DON'T FORGET YOUR VIDEO!!!

Everyone is invited to join in. There is no good or bad when it comes to sharing your feelings.
Other Entries Submitted
Click below to see excellent stories from other visitors...

The Darkness In That Night Not rated yet
A chill in the air awoke him And he pulled his blankets tight The booze was running strong It had been a good night He felt sick and tried to sleep …
Return From Poems About Cheating Contest to Cheating and Infidelity Home
Take Me From Poems About Cheating Contest to More Exceptional Poems About Cheating
Contest Archive
Contest #1 - Poetic Expression Contest - Winner - Plumeria Fields By Annette (Kealakekua, HI)

Contest #2 - My Eyes Say It All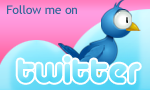 Cool Contests,
Great Prizes at
Contest Alley