Surviving Infidelity - Overcoming the Pain and Getting Your Life Back
Relationships are hard enough as it is, but surviving infidelity is the ultimate challenge to any couple faced with this heart wrenching situation.
The feelings that are bestowed upon the surviving partner when they find out that their love one was unfaithful, is like a ton of bricks coming down on them.
The pain of infidelity is usually significantly greater when the innocent partner is blindsided by the affair.
For many this will be one of the darkest and loneliest moments in life. It truly will feel as if someone died.
One of the most important things to know is that you don't have to get through surviving infidelity on your own.
There is not one easy answer on how to truly survive after your partner was unfaithful, but they are some things that you can do to get your life back on track starting today.
---
Surviving Infidelity Tips
• Understand that you are going to have overwhelming feelings such as anger, rage, sadness, devastation, depression, confusion and deep pain. These feelings are normal, and will be especially stronger at the beginning. Time will be your friend. Remember, this too shall pass.
• Take your time to make life changing decisions. Don't allow yourself to make impulsive decisions that will only hurt you in the long run. You are at the lowest point right now, think things through so that your choices will make your life better than what it was. Do you break up with the cheater? Move at your speed.
• Deciding to stay. Use this time to analyze where your relationship went wrong. Start with yourself, then your partner. Don't blame anyone. This will only waste energy. Was there are part of you that you weren't giving to your loved one. What were YOU missing?
• If children are involved, make sure to have a sit down with them to explain that you WILL be okay. Kids are not stupid, so they will see the pain on your face. But be honest with them without going through the complete details. If you decide to stay, you do not want them holding grudges, because this will only add to the obstacles that you as a family will have to overcome. Make the time to understand how infidelity affects children.
• As much as you would like to know all the details of the affair, be honest with yourself and don't let it consume you. You want the truth, but can you handle the truth. Understand that if want to get through this you will have to put the affair in the past, and what you don't know, you can't remember!
• Surviving infidelity is not something you should take on by yourself, but be careful who you tell. As the saying goes, 'Misery loves company'. Only tell the people that have your best interest at heart for you, and your family.
• Don't forget how to enjoy life. As tough as it may seem, this is not a death, thankfully. Laughing will help get you through this.
• You will have a lot on your mind, so don't forget about yourself. Your health is the most important, so consciously make the effort to eat right, exercise (great for reducing stress), and get enough sleep. Oversleeping due to depression is entirely different and is something else that needs to be addressed if occurring.
• Write things down that you need to get done. Don't let your friend's birthday pass by because you forget. Keep on, keeping on!
• The healing process will only really begin after you choose to forgive your partner. Whether, you stay or leave this will be the same. Only after you are able to release this negative energy will you finally be able to be happy again. This will not come easy, but it is grounds that will have to be walked on at some point.
• That which doesn't kill you will only make you stronger. This is true, so use this experience as a wake-up call to revitalize your marriage or relationship. Rebuilding trust will come in steps.
• Don't be afraid to seek infidelity counseling to help get your life back on track. We all need help at times.


---

These are some tips for the "surviving partner", but the partner that strayed has to be regretful, and truly remorseful if the relationship has a chance to blossom again as it once did.
Surviving Infidelity and saving your relationship can only be achieved with teamwork. A team could be you and your partner, or a team may include an infidelity counselor.
There is no right answer when dealing with infidelity, so you will find many infidelity resources here at Signs of a Cheater to help get you back on your feet and truly happy again.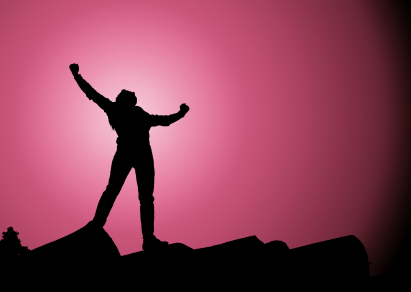 "What hurt the most was the betrayal!"


Infidelity Statistics | Infidelity Stories

Return from Surviving Infidelity to Cheating and Infidelity


More Articles on Surviving Infidelity
Life After Infidelity - Making Up With Your Ex

3 Key Factors to Know When Getting Over a Cheating Boyfriend

How to Recver After an Affair - Follow These Guidelines to Recovery

Are You Suspecting Infidelity in Marriage? Find Out How to Protect yourself Before It's Too Late