Corinthian Group: (877) OUR-EYEZ Investigate4You.com
by Claude Ammons III
(Upland, CA USA)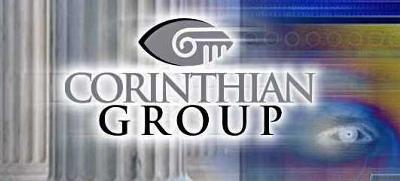 http://www.Investigate4You.com - Private Investigator California
"When in Doubt, have them Checked Out"

Corinthian Group: Private Investigations & Personal Protection specializes in Infidelity investigations, Child Custody, and cohabitation. We also offer competitive rates and or Flat Fee Package Deals. We are available to our clients 24 hours a day and are even equipped to take last minute out of town, RUSH Assignments.

"When in doubt, have them checked out"!!! Set your mind at ease by hiring an experienced, licensed private investigator to conduct a discreet & confidential investigation. The truth will set you free.

Corinthian Group is a minority owned & operated Detective Agency, therefore we utilize an ethnic and gender diverse investigator team. We pride ourselves on assigning the right investigator to the appropriate assignments and we operate successfully in any socio-economic environment, regardless of where our investigation takes us.

Although surveillance by a Corinthian Group Private Investigator is one of the most frequently used tools and factual based evidence for confirming infidelity, there are other services and or circumstances which can also provide valuable intelligence. Below you will find a list of some of the other more commonly requested services that can be done in conjunction with an infidelity surveillance investigation:

Monitoring spouse/children E-Mail, internet or chat activity
Covert GPS Tracking device to track there whereabouts
Asset Searches.
Background Investigation into significant other.
TSCM or Electronic Eavesdropping Detection
E-Mail Tracing
Computer Investigations and or Forensics
Child Custody & Support Investigations

SIGNS OF INFIDELITY

Increased concern with physical appearance.
Often asks about your schedule.
Sudden increase in time away from home
Decreased sexual interest.
Clothes smell of perfume and or cologne
Has their laundry done independently.
New desire to work out at the gym.
Often "unavailable" while at work
Cell phone calls are not quickly returned, if at all.
Doesn't answer cell phone in your presence.
Long phone calls on cell phone bill.
Uses a phone card and or prepaid phone.
Has unexplained receipts.
Receives a lot of anonymous text messages or phone calls.
Has suspiciously named cell phone numbers stored or dialed.
Has private voice mail pass code.
Has private phone conversations and or walks out of room.
Uses computer alone.
Has private passwords and or separate email email accounts & login ID.
Internet web browser history list (this is a record of web sites visited) contains dating, social networking and or pornographic sites.
Has separate bank accounts.
Has separate credit card accounts.
Uses cash often with no accountability for purchases.
Takes trips or vacations with the "Boys" or "Girls" and doesn't invite you.
Has last minute events planned with friends.
Attends new functions outside of work

Each case is unique, so we recommend that you call us to speak Confidentially to your Investigative consultant to discuss the specifics of your case. Both the call & the consultation are FREE. The TRUST of our client is our most prized attribute.

Feel free to call us at (877) 687-3939/OUR-EYEZ.