Don't Look Back
by Ma Corinne
(Bartlett IL.)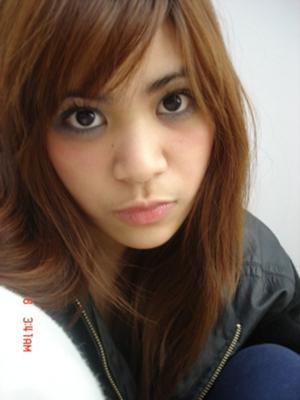 "Don't Look Back"

Hi, my name is Ma Corinne Carrasco. When i was in college, i met a guy named mori. He has a car and money and he really made me think he was rich.

I had a boyfriend that moment, still in highschool. So i didn't want to spend time with Mori and cheat on my boyfriend, but then there is this time at school when i could't help it and we spend so much time together.

He would always take me to his dormitory, and force me to have sex with him. I keep on telling him that its not right but still he forced me to.

He was aggresive and i didn,t know what to do so i gave in.. after seeing this guy for like 2 months and i am pregnant with this guy, i told my boyfriend about it and that i cheated.

My boyfriend slapped me. I was so confused. Mori introduced me to his family, and i told my parents everything about it.

My parents were upset and i understand. I was 4 months pregnant and mori seems to pay no attention to me anymore.

He does'nt text me anymore or call me, or visits me at home, i was so sad i wonder why he was acting wierd... he never took me to my check ups.. until i was pushing myself to him to love me again always asking me why did he fall out of love.

I keep on asking him what do i need to do to make him love me again, he never answered any of it. I am at the hospital for my labor thinking he would stay and take care of me until the baby comes, but no.

He did'nt visit me. Mori's family arrived when i was already in the delivery room. Everybody was happy, but me? i am not. I just wanted to sleep and not care of anything else.

When Mori saw he's child he came falling inlove to me again, i was so happy.. after 3 months i got back to school, happy and enjoying my life, and suddenly he doesn't want to study anymore cause we are in the same school, again, he was cold, he doesn't text.

I went to his house just to know what's in his phone. Just to know if he was cheating on me, his inbox was all erased same as the sent messages and the log.

It is not coincidence. And i ran out of the house crying cause i really feel he is cheating. After some weeks, his ex texted me that he was in her school waiting fo another girl, and i knew everything because her ex was telling me everything.

She even told me he was hitting on her when Mori was with me and I realized the times when he was cold why im pregnant, is because he was cheating on me.

I confronted him about it, that i knew everything, and that I love him so much that I forgave him even i heard it from other people what he was doing.

We were good, until he cheated again.

I got tired of it. Im even tired typing it all again and again right know. I mean there are so many guys dying to be my boyfriend, and my heart was nothing but full of anger.

I didn't have anything in my head but to revenge. Actually, their family was not rich and he doesn't have any money to study anymore, and i spread it. I hooked up with his best friends, and his 2 best enemies are my boyfriends..

I don't care about them. I just cared about how to revenge.. and in that way i did feel happy.

Its bad. But now i see. His not gonna have a good life. He didn't graduate, he has troubles with girls and financial and family problems.

We decided to migrate to the US, Im so alone without my boyfriend and friends and best friends. And now, I am happy, we migrated here in the states.

Happy with my long distance relationship with my current boyfriend that i am so blessed that he is very loving.

I petitioned my baby who is still in his dad. And just waiting for my boyfriend to graduate and me to graduate, so he could be with me, and have our happy ever after.

I just don't want to look back anymore. All i know is, every pain was worth it because if it wasn't for everything that happened, i wouldn't be able to find my boyfriend.

He is a blessing!