HOW ????
by Traci Lewis
(Dallas, TX)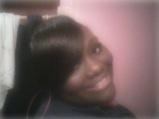 LIFE WITHOUT YOU PUTS A SMILE ON MY FACE
ITS FUNNY HOW YOU SAY YOU LOVE ME NIGHT AFTER NIGHT BUT FOR YOU TO DECEIVE AND HURT ME THE WAY YOU DID SHOWS NO SIGN OF LOVE AND RESPECT. LOVE IS A VERY POWERFUL WORD AND IT SHOULD NOT BE TAKEN LIGHTLY. WHEN THAT WORD COMES OUT OF YOUR MOUTH YOU SHOULD LIVE AND BREATH IT. EVERYTIME I LOOK AT YOU I THINK OF HER ALTHOUGH I MIGHT NOT KNOW WHAT SHE LOOKS LIKE I HAVE THIS PICTURE PAINTED IN MY MIND SIMILAR TO THE MONA LISA. THE THOUGHTS OF HER BEING BEAUTIFUL EVEN BETTER LOOKING THEN I SCARS ME FROM SUNRISE TO SUNSET. "HOW COULD YOU???" "HOW COULD YOU???" "WHY WOULD YOU DO THIS TO ME" IV BEEN THE SUPER GIRLFRIEND TO LET YOU THINK THAT NOTHING BOTHERED ME. LIKE WHEN YOU GO OUT WITH YOUR FRIENDS AND PEOPLE BRING ME BACK THE STORIES. STORES OF THEM OTHER GIRLS LIKE THIS ONE THAT ONE THAT ONE AND THOSE THREE.SO WHEN I ASK A SIMPLE QUESTION WHERE WERE YOU LAST NIGHT YOU WANT TO YELL AND SCREAM AND TRY TO PUT IT ON ME. NO NO NO IF ANY BODY ELSE JUST GET UP AND IF YOU HEARD ALL BEFORE.THEN STAND RIGHT WHERE YOU ARE AND JUST UP AND SAY I DONT WONT IT ANYMORE.
Click here to read or post comments
Join in and write your own page! It's easy to do. How? Simply click here to return to Cheating Poems.