How?? How do I begin to trust you? (My Eyes Say it All)
by Karen
(San Diego, CA)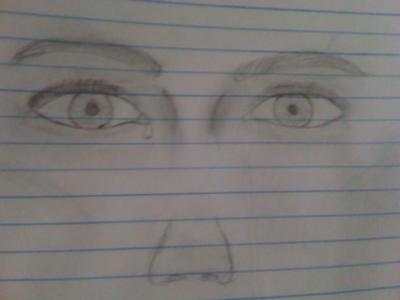 How do I begin to trust you? (My Eyes Say it All)
How do I begin to trust you?

I love you, you know
The whole world knows its true
I trusted you, you know,
And left it all up to you.

A year ago you broke my trust,
Along with my heart, my soul, and us.
You begged for forgiveness,
Said the words were meaningless.

It wasn't physical I know,
All the same it was a blow
Right to my heart that I gave to you,
You promised you would always be true.

You tell me you will change,
But it all sounds so strange.
Every night I couldn't sleep,
You left me alone to weep.
Cuz I knew you were talking to her,
And not to me.
You just thought I was too blind to see.

Her name as become such a curse,
its over now right? It cant get much worse.
Months go by and I can finally let go
Instead it was just time for the two of you to grow.
Now a part of you wants me,
but to her your heart now leaps.

Why do you beg for me and promise to change,
When you're just going to rip out my heart again the next day?
I cant do this I say, how did this happen?
I broke up with you, and now here we are again.

All I want is for us to be together,
Without her having to be in the picture.
In the end, you tell me you love me,
And promise you will be true.
But now here is my quandary,
How do I begin to trust you.