How to Recover After an Affair – Follow These Guidelines to Recovery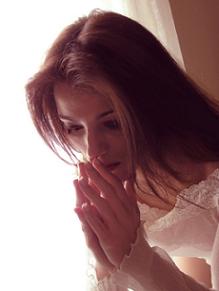 In this article I am going to discuss how to recover after an affair. Finding out that your spouse or partner has cheated on may be one of the worst things you may have dealt with up until this point in your life.
Discovering this reality may feel to you as if a loved one has passed. Initially you will experience feelings such as anger, shame and probably depression.
You may feel like your life has all of sudden become empty. How could this happen to me?
Cheating and infidelity has become an epidemic, and you are certainly not alone in this battle, but you have to be willing to fight in order to overcome an affair.
How to Recover After an Affair – Tips and Guidelines to Success
Find Support – As I mentioned, you are not alone when it comes to recovering from an affair. One of the biggest mistakes you can make is to try to overcome it on your own. You are on the inside looking out, so you will need advice from others to paint a clearer picture for you.

Family and close friends make an excellent support group. You've heard the saying, "that's what family is for", and it truly is.
Reliable infidelity forums are also a good place to gather support as you begin to rebuild your self esteem and confidence.
There is also affordable professional guidance available online ready to help right now.
Survive an Affair FREE course
Click here and learn how to survive an affair (FREE course from Dr. Frank Gunzburg)
Take Responsibility – At some point, you will need to take responsibility for your life. You are in no way shape or form responsible for your spouse cheating, but you are entirely responsible for how you choose to proceed in life even after such devastation.
There can be a fulfilling life after infidelity but it will be up to you to choose that life by taking action to achieve it. One such action will be choosing to rebuild the marriage or move on. Ultimately, this decision should be made when you are in a frame of mind to think rationally.
Be Practical – Your fairytale was destroyed, so there will be a period of feeling down and out. Each day should bring you one step closer to being happy again, but be realistic in knowing that it will take some time. You are only human. Take each day as a step in the right direction.
Start Living – The best way to get back on your horse is to simply get back on your horse. Becoming active and doing things that you enjoy will free your mind from some of the infidelity burden. Take the time to join a photography class, or learn a new language. Take part in activities that stimulate the mind in such a way that you will have no choice but to become happy again.
Learn To Trust Again – As you start to feel like yourself again, there will be a scary step that you will ultimately have to make, and that is learning to trust again. You should only begin to move in this direction with your spouse if they were truly remorseful and willing to help you to regain their trust. If you are still hearing stories that don't add up, it may be time to move on.
If your spouse is truly remorseful, they will understand that regaining your trust will take time and effort from the both of you.
The above are just a few key components needed when recovering from an affair, so keep coming back as I will be constantly updating this page.
Well, I hope you found this article on "How to Recover After an Affair"helpful. I know you are probably going through a very difficult time right now, but if you only take one thing from this article, it should be that you will get through this.
"How to Recover After an Affair - Is it Possible?"
Good Luck! 
Survive an Affair FREE course
Click here and learn how to survive an affair (FREE course from Dr. Frank Gunzburg) 
Return From How to Recover After an Affair to Surviving Infidelity
Return From How to Recover After an Affair to Cheating and Infidelity Home