I cheated....
by Lahela T.
(United States, Hawaii)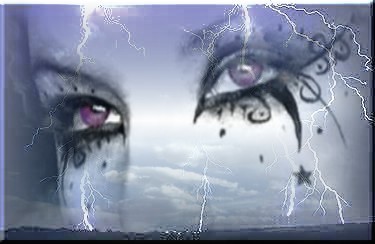 My husband and i married on our 1 year anniversary, i was 17 and he was 18 years old. We married 2 weeks after our daughter passed away from S.I.D.S.

It was probably not our smartest decision, but the one choice that saved us all together...After our daughter died we began having many problems from emotional, and sexual issues... He would leave me to go ulua fishing a hobbie he grew up loving so he could relax and be at peace or something, but i felt abandoned... I would cry and beg for him to stay with me, because i needed him to comfort me through the pain. I was the one to wake up and find our daughter so cold and not breathing sleeping right next to me......But he would just brush me off and run away from me...

My husband though he seemed not to care much about where or what i was doing only ever gave me attention when i mentioned a new "friend" i met hanging out with my sister... He would ask questions and get really jealous... I secretly liked it because i felt loved or cared about again from him, but on the other hand i was really pissed off i had hated life to point break and hated him for pushing me so far from him.... So one night i was hanging out with this so called friend and my husband was calling and screaming and cussing me out on the phone, and i told him i hated being treated so badly and it was over. He told me to get home like a dog, and i told him no....

After that night i came home in the morning and he asked me if i cheated and i told him no we just talked. It was the worste i ever felt to lie to my husband and i never lied like that or even close to that before. See i love my husband and what i did was wrong and i have no excuse, but no girl should let a man control her like that because it's not okay.... He didnt believe me of course and i kept feeling more and more guilty. I just broke down at work and straight out told him what i did, and i told him how badly i felt and that i never even liked the guy like that i was just so confused... He said he loved me, and i told him he didnt want me anymore that t was okay... He just said please dont leave me, but that he doesnt know if or when he could get over it and forgive me...

Ever since then we have had our ups and down, but i know our love and marriage is strong because here we are 3 years later, we have a 3 month old daughter and he barely ever thinks of what happened but i still makeup for it everyday because he is still healing and i still feel ashamed and burdened... If anyone ever cheats and their spouse decides they rather try work things out then just throw it away then you better work hard to keep them in your life. Those people are the ones who truly care about you, and love you...



Join in and write your own page! It's easy to do. How? Simply click here to return to Signs of Cheating Spouse Forum.