Is Facebook Contributing to the Divorce Rate?
by T-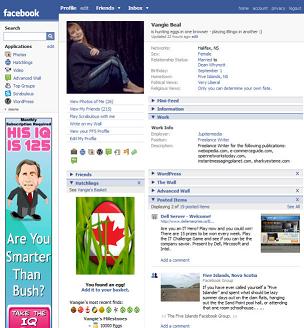 Cheating on Facebook Causing Divorce Rate to Rise
Is Facebook contributing to the divorce rate?

The below is an excerpt from a UK website about a women who found about her husband wanting to divorce her on Facebook.

But the message Emma Brady's husband posted on Facebook could not have been more devastating.

It read: 'Neil Brady has ended his marriage to Emma Brady.'

Mrs Brady, a 35-year-old conference organiser, claims she had no idea he even wanted a divorce, and only found out when a friend, who read the post on the social networking website, rang to console her.

In other article, it is sited that a UK law firm sited one in five divorces mentioned Facebook as a contributing factor for the divorce. Is Facebook really causing the divorce rate to rise?

Excerpt below (source: Telegraph.co.uk)

Mark Keenan, Managing Director of Divorce-Online said: "I had heard from my staff that there were a lot of people saying they had found out things about their partners on Facebook and I decided to see how prevalent it was I was really surprised to see 20 per cent of all the petitions containing references to Facebook.

It is not amazing to me at all how Facebook has influenced the the divorce rates. I personally know friends that are in committed relationships that are using the online social site to connect with old friends behind their significant other's back.

So what do you think?

Is Facebook contributing to the divorce rate?

Do you know anyone cheating on Facebook?

Click here to read or post comments
Join in and write your own page! It's easy to do. How? Simply click here to return to Cheating Articles.