LP Dynamics, Inc.
by Michael
(Dallas, Texas, USA)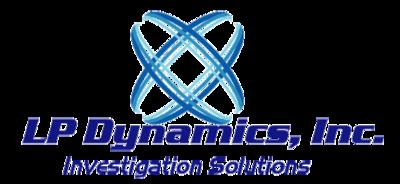 LP Dynamics, Inc - Private Investigators - Dallas, Texas
Premier Dallas Private Investigation Corporation located in the Dallas and Fort Worth Texas. LP Dynamics, Inc, is a full service professional private investigation and private detective agency company specializing in all domestic related investigations throughout the State of Texas.


Our professional private investigators and investigation services are provided to divorce & family law attorneys, insurance companies and the general public. Our private investigators specialize in infidelity investigations, surveillance, missing persons, undercover investigations, background checks, and child custody cases.
We have over 25 years of professional private investigation experience and treat each client's investigation assignment with confidentiality and respect. Each private investigator is licensed by the State of Texas and insured for your protection.
We are 100% committed to private investigator professional ethics and high standing in the community.
Services Include:
•Full Service Private Investigations
•Infidelity Investigations
•Background Investigations
•Asset Searches
•Surveillance and Under-Cover Investigations
•Fraud and Theft Investigations
•Missing Person Searches
•GPS Tracking and GPS Detection
•Bug Sweeps and Hidden Device Location Services
•Court Testimony on Client's Behalf
We maintain the highest level of confidentiality and respect with all of our clients and look forward to working hard on your behalf. We will provide the best service and communication to our clients at the most affordable prices.
Call our office to schedule a free consultation or email us for more information on how we can assist you.
866-448-3138