Does Your Girlfriend Really Regret Cheating?
Should You Take Her Back After Finding Out?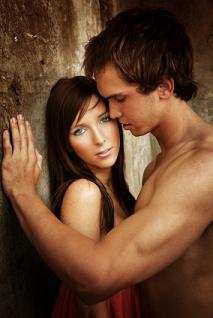 Does Your Girlfriend Really Regret Cheating? In my opinion there are many ways a girlfriend can be cheating on you. In my opinion, all it takes for someone to cheat on you is for someone to have feelings for someone else.
When a girlfriend cheats and she wants to keep you, personally I would not believe her. I know you love her, and what you had was fantastic, but in reality was it really? She cheated on you. She had feelings for another guy.
I know you want to work things out with your lady friend so I am going to analyze if you can really trust that she regrets cheating.
Did your girlfriend walk up to you and tell you that she cheated on you and she regrets it. If she did this then you could probably bet that she is being sincere.
I'm not saying that you should forgive her, but it is definitely giving her some "brownie points" for telling you directly. Even though this would be a girl's best option if she wanted to seriously have a future with you after she cheated, many girls do not see honesty as the best answer and make you find out in other ways.
Many times girls are conniving and sneaky cheaters. They text their new man behind your back, see them behind your back and lie to you constantly each and every day. Every time they say "I love you" to you they are lying.
They may claim they are not, but who says "I love you" and is cheating on the person they are saying it to. If you find out that girl is cheating through a friend, or because you caught her, I say that you must let her go. She may claim she regrets it, but that should be no reason for you to forgive.
Think about it this way: Would you have gone behind your girlfriend's back, cheated on her, lied to her, and not ever tell her about it? Well if you answered, no then she does not deserve to be with you because she just did that to you.
"She seems so cold about
the whole situation! Charles from Wisconsin
Regret Cheating Article By: Jeffrey and Shannon
Return From Does Your Girlfriend Regret Cheating to Cheating Articles