Steps to Rebuilding Trust After An Affair
A Stronger Relationship Is Truly Possible
Are there steps to rebuilding trust after an affair? If you find yourself in a situation in which you've been caught cheating, then definitely there are steps to follow if you really do want a chance in saving your relationship.
As the unfaithful partner you will need to demonstrate and communicate to your partner that you are committed in rebuilding their trust and that you will do everything in your power to reach that point again.
As the hurt partner, you also have a role to play in the rebuilding of the relationship. You will need to effectively communicate to your partner that you truly are trying to reconnect with them and not just punishing them eternally for their actions. If they believe there is no hope in the future, even the most committed may eventually give up.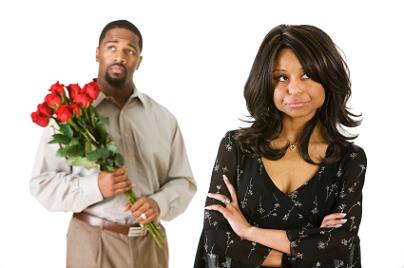 Both partners will need to feel that their efforts won't go in vain. This is another form of trust that must be established before the rebuilding process.
Steps to Rebuilding Trust after an Affair for the Partner That Cheated:
Steps to Rebuilding Trust after an Affair for the Partner That Cheated:
Be as transparent with your honesty. Be prepared for all the different types of questions that you partner will ask, because they are coming. Now that you are prepared, answer all the questions about the affair truthfully. Don't get caught in a lie, otherwise things won't be good!


Limit your business trips if at all possible


When traveling, provide your partner with as much travel details as possible for reassurance.


Tell your partner if and when you ex contacts you. This also means if you run into them out somewhere.


Express to your partner what pleases you sexually, and be sure to ask your partner what you can do to please her as well. This is a great opportunity for improvement in the relationship!


Express to your partner when you are proud of their actions


If you didn't completely end your relationship with your ex due to some reason such as work, etc, then you should be openly working towards completely ending that relationship.


Verbally ask your partner what you can do to rebuild the trust. Be sincere because your partner may judge your commitment based on your sincerity.


Be sure to reinforce your commitment with words as well as actions. The action will definitely have more weight!


Find a ritual that you can do to represent symbol of your new commitment. This may be a second honeymoon or renewing of your vows.


Call your partner during the day to let them know you are thinking about them and checking in to see how their day is going. Sprinkle in some "I Love You's!" when appropriate.


Plan alone time to be together. Use the time to consciously focus on your partner.


When love making , make it a point to spend time on foreplay. This is another great opportunity!


Show them affection by doing the little things throughout the day. Let your imagination run wild!
Hopefully the above steps to rebuilding trust will help in any way possible when it comes to your relationship.
It will be a trying process, so both partners will need to be extremely patient throughout the entire process.
"My affair devastated my family.
I wish I could go back in time." - Paul from Manhattan, NY
Do not fall prey to the self-fulfilling prophecy, because there are many, and I say many relationships that have actually improved because of the process that both partners endured after infidelity.
Good Luck!
Return From Steps to Rebuilding Trust After an Affair to Cheating and Infidelity Home