The Grass is Still Green
by Tootle Lou
(Atlanta, GA)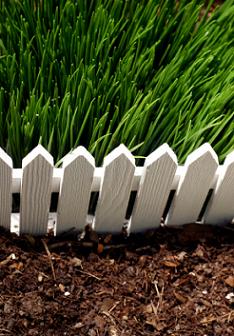 The Grass Is Still Green On My Side of The Fence.
I am sorry you cheated now you really messed up. Thank you for letting me catch you now I have a life of reality.

I have a reason to get all dressed up. I hope for the rest of your life you are alone and stood up.

Your kids will call another man Daddy. You can complain about your child support to your new girlfriend.

I am sure she thinks you will never cheat on her "she's special. Oddly enough it feels good to have revelation.

I never want you to touch me again, you make me feel icky Ricky. Perhaps, you can talk to me after my new husband answers the door.

He will be playing ball in the back yard with your son every day after school. He is the husband and father you will never be.

You are a every other weekend Daddy now,as long as your job keeps you in this state.

If not too bad we will not be moving to your new job. It's airplanes, car rentals and hotels...good luck with that.

Did you find the grass is a little less green over there? The grass is still green on my side of the fence.
Click here to read or post comments
Join in and write your own page! It's easy to do. How? Simply click here to return to Cheating Poems.