Tried to use my boyfriend's phone but he deleted items before letting me use it...
by Kathy
(Michigan)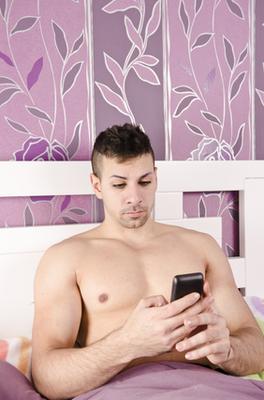 My boyfriend didn't want me to use his cell phone for some suspicious reason
Last weekend I had our baby shower and I didn't have my phone with me at the time so I used my boyfriends phone to take most of the pictures that day.

He had promised me that he was going to upload the pictures when we got back home but he for to do it. So, fast forward a week later. I came home from shopping and I remembered that we needed to upload the pictures.

He was laying down in the room with his phone next to him. He had went out with his friends the night before, I asked him if he could go upload the pictures but he said he would do it later. Well, I knew what that meant, and figured if I wanted them uploaded I would have to do it myself. So, I went over and picked up his phone to innocently go do it myself but realized that it was locked.

I asked him to unlock the phone so that I could go do it. He was very protective at first, and basically got mad at me for wanting to do this. Something felt suspicious to me, so at this point I insisted that I was going to do it.

This is when it really gets suspicious. He jumped up from the bed with the phone in his hand and walked over towards the bathroom. As he was walking with it I could tell that he was deleting something from his phone. It was either pictures or a text message.

I would see the look on his face and his demeanor that he was nervous and it was almost as if I caught him with something he didn't want me to see or find out about.

I asked why he just couldn't have unlocked the phone and handed it to me, and he gave me some lame excuse that there was a message from one of his "boys" that was private. That his friend was going through a tough time with this girlfriend and he didn't want to betray his friends trust.

All this may been okay with me, if I didn't see the fear on his face and his demeanor as all this went on.

This has been on my mind all day and I know that he deleted something that had to do with him and not his friend. I suddenly feel vulnerable to the fact that maybe he cheated on me or is trying to cover up the fact that he has been cheating on me.

From reading this site, I know that a man's cell phone is the key to him being able to carry on an affair, but it is usually the best place to look when trying to uncover an affair as well. I have never really asked my boyfriend to use his phone before, but I really didn't expect the behavior that I got.

Please, I need to hear from others that may have gone through something similar.