Getting Over an Emotional Affair
Proven Method to Overcome This Type of Affair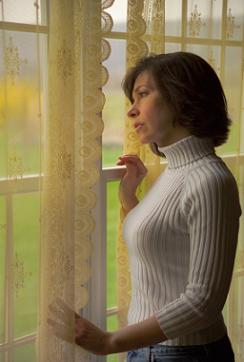 Are you looking for advice and a way for getting over an emotional affair? You recently found out that your husband was carrying on an emotional affair. This discovery is absolutely devastating to you.
Is it any easier to get past the difficult times when it is an emotional affair? Unless you have been part of relationship damaged by an emotional affair you will have no idea just how much pain it can bring.
An emotional affair brings almost every aspect of a physical affair.
Below are some of the issues you will have to overcome when getting over an emotional affair?
How will I ever be sure the affair is over? One of the biggest factors when getting over any affair is wondering if your partner has indeed ended the affair.
This doubt is a major issue for most women when they are trying to trust there partner after finding out about an affair. With an emotional affair this doubt is just as present.
Did the affair ever get physical? One problem that women complain about after catching their husbands in an emotional affair is the fact that they don't know how far things ever went in the affair.
It is so much easier for a man to admit to an emotional affair than to ever come clean about sleeping with another woman.
You are probably struggling in your head on whether or not to believe your man when he says it was only emotional. Your man may be telling you the truth when he says things never got physical.
However, keep in mind that percentages are very high that in time an emotional affair will lead to a physical one. If he continues the affair, things are certain to get heated.
How do I get over the resentment I feel? Getting past the resentment you feel will be extremely difficult.
Your emotions will sway back and forth and you will experience emotions and feelings such as anger, disappointment, depression and loneliness.
Getting over the resentment is probably still ahead of you, but the only way to achieve this is by truly forgiving him of his mistakes. Forgiving him does not necessarily mean staying with him. That is a separate decision that you will have to make.
Getting over an emotional affair will not be easy. In order to accomplish this you will need the help and guidance of a strong support team such as counselors, friends and family. Do not try to get through this difficult time by yourself.
Please keep reading for in depth advice on Getting Your Marriage Back on Track
Return From Getting Over an Emotional Affair to Emotional Affair